Monumento a Bettino Ricasoli in Piazza Indipendenza
Restauro del monumento a Bettino Ricasoli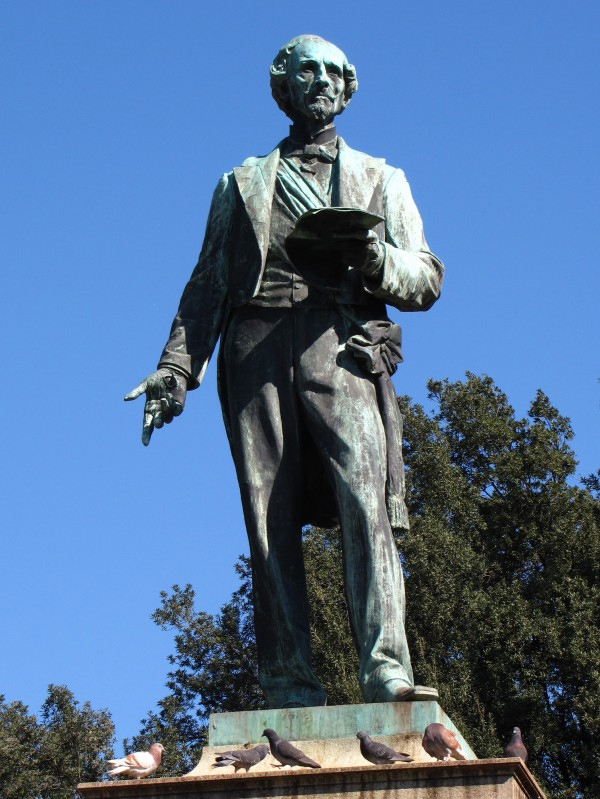 La cosa più alta che possa far l'arte è di darvi la fedele immagine
della presenza d'un nobile essere umano. Essa non ha mai fatto più di
questo, e non dovrebbe fare di meno.
John Ruskin
Figura di spicco della politica toscana e, successivamente anche del neonato Regno d'Italia, Bettino Ricasoli (1809-1880) fu abile agricoltore, membro dell'Accademia dei Georgofili e innovatore della vitivinicoltura toscana.
Leading figure of the Tuscan politics and later also of the newborn Kingdom of Italy, Bettino Ricasoli (1809-1880) was a skilled farmer, a member of the Academy of Georgofili and an innovator of Tuscan viticulture and winemaking.
Valore dell'intervento/Value of intervention: € 100.000,00
Durata dei lavori/Time Line: 120 giorni/days
Tipologia dell'intervento: pulitura delle superfici marmoree, lapidee, bronzee ed eventuali consolidamenti e protezione finale compreso interventi sulla recinzione.
Type of intervention: cleaning of the marble, stone and bronze surfaces, possible consolidations and final protection including interventions on the iron gating.
Attrattività: la statuta è situata in Piazza dell'Indipendenza, grande spazio creato durante il periodo risorgimentale a due passi dalla Stazione Centrale FS, gode di una grande visibilità per i continui flussi turistici e per l'intenso traffico veicolare.
Attractiveness:High. The statue is located in Piazza Indipendenza, a large square created during the Risorgimento just few steps from the Central Railway Station, which enjoys a high visibility for the continuous flows of tourists and the intense traffic.
Notizie storico-artistiche: nel 1880 si costituì un Comitato per raccogliere la somma necessaria per erigere un monumento in onore di Bettino Ricasoli e l'opera venne affidata allo scultore Augusto Rivalta. La fusione della statua fu eseguita dai fratelli Galli della Regia Fonderia delle statue di Firenze. La cerimonia di inaugurazione avvenne il 27 aprile 1898.
Historical and artistic information: in 1880 a Committee was formed to raise the money needed to build a monument in honor of Bettino Ricasoli and the work was entrusted to the sculptor Augusto Rivalta. The casting of the statue was made by the brothers Galli of the Royal Foundry of statues in Florence. The opening ceremony took place on 27th April 1898.